Safety Management System
We have a corporate responsibility to ensure Safety is at the core of each and every project regardless of the size and manpower.
We were awarded our Safe T certification in 2010, upgrading and maintaining Level A in 2014.
Murjoy Limited recognizes the need for Safety Training of Employees, and is committed to providing adequate resources to meet identified needs. The Managing Director is responsible for the identification of training needs and with the help of external professional safety advisors, develops the required programs and co-ordinates the training activity, eg teleporter driver training, manual handling, first-aid, etc.
HSS (Health & Safety Services) are employed to ensure that this policy is carried out with regard to Consultations, Safety Training, Safety Inspections and Audits, Investigating Accidents, Monitoring and Maintenance of our Safety Policy, and to advise Management on all matters relating to Health and Safety.
The management and supervision personnel are responsible for ensuring that employees in their area are aware of specific hazards associated with their workplace and ensure that safe work methods are followed. All employees are required to co-operate in training exercises and to apply the methods learned at all times in accordance with procedures and instructions.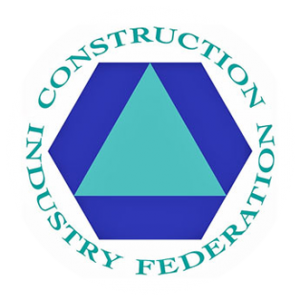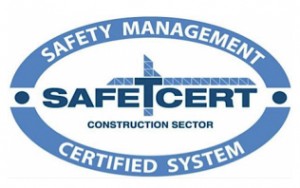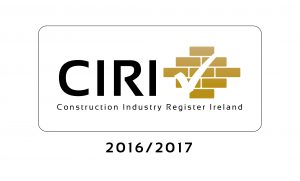 GENERAL STATEMENT OF POLICY
The activities undertaken by Murjoy Ltd as a Company is covered by the provisions of the Safety, Health & Welfare at Work Act 2005 and its subordinate legislation (Notably the Safety, Health & welfare at Work (Construction) Regulations 2006) which requires health and safety to be managed effectively.
The Managing Director of Murjoy Ltd accepts that the principal objective of safety management is the identification and control of risks in the workplace. This will be achieved by senior managers, managers and supervisors taking responsibility for health and safety in their areas of work and ensuring that adequate arrangements are in place and communicated, in order to reduce significant risks to company employees (and agency staff and contractors) and others who may be affected by our work.
Safety has to be a team effort led from the top and it must have the support of the entire workforce if a positive safety culture is to be developed and maintained within the Company. In particular, so far as it is reasonably practicable, managers and supervisors will identify hazards and assess risks associated with:-
the provision of a safe workplace with safe access and egress;
the provision of safe equipment with all workplaces;
the provision and communication of safe systems of work;
the provision of adequate personal protective equipment;
the proper control of substances hazardous to health; and
the provision of a healthy working environment;
To ensure that health and safety risks are controlled, together with senior manager, managers and supervisors, will address and review:-
policies and procedures for health and safety;
the delegation of responsibility;
the effectiveness of supervision;
the suitability of any arrangements and the need for written procedures,
guidance or other documents;
consultation and co-operation between management and the workforce; and
the provision of sufficient resources at the time of budget-setting.
The senior management gives full support to this policy, together with all health and safety arrangements within all premises and work environments controlled by the company. The senior management will actively encourage and support all those who comply with and maintain safe working practices.
Lastly, it is our objective to provide the necessary resources & commitment to the continuous development and improvement of the safety management system. We will endeavour to set and review objectives which will enhance the system whilst also ensuring they are met or exceeded.
Mr. Michael Murphy Managing Director
Celebrating 40 Years in Business
A Better Future for Our Customers
Contact Us
Murjoy Ltd.,
Lisnahorna,
Whitecross,
Co. Cork,
T23 VF77
Ireland.
Tel: +353 (0)21 4393656
Fax: +353 (0)21 4393721
Email: info@murjoy.ie